Spine Care
Have you ever wondered how important your spine is?
Have you ever wondered how to take care of your spine?
Are you suffering from pain in your neck, mid back, low back, and radiating pain to the extremities?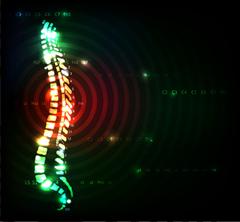 Being that the spine is very complex which consists of multiple joints, soft tissue, and hundreds of nerves that run to your arms and legs, your compassionate physical therapists at AAA PT in Columbia, MD are willing to explain to you the anatomy, physiology, and functional aspects of your spine as part of our treatment.
You will be at ease with AAA Physical Therapy for our rehabilitation specialists continuously receive advanced clinical training in the treatment and management of various spinal conditions.
Common Conditions Treated:
Spine Sprain / Strain

Disc Bulges / Herniations

Spine Arthritis

Spinal Stenosis
If you want to know other specific conditions treated, please click here.
Common Treatments Applied:
Manual Therapy

Physical Therapy Modalities

Therapeutic Exercises

Core Stabilization
If you want to know more available treatments, please click here.