Samuel Nokuri, MD, MBA, FACP
Premier Health Express Urgent Care
Internist / Family Medicine
As one of Columbia, Maryland's top board-certified internists, Samuel Nokuri, MD can diagnose and treat a variety of medical issues at Premier Health Express Urgent Care. The practice is near the Arrowhead, Owen Brown, Kings Meade, and Woodvalley neighborhoods.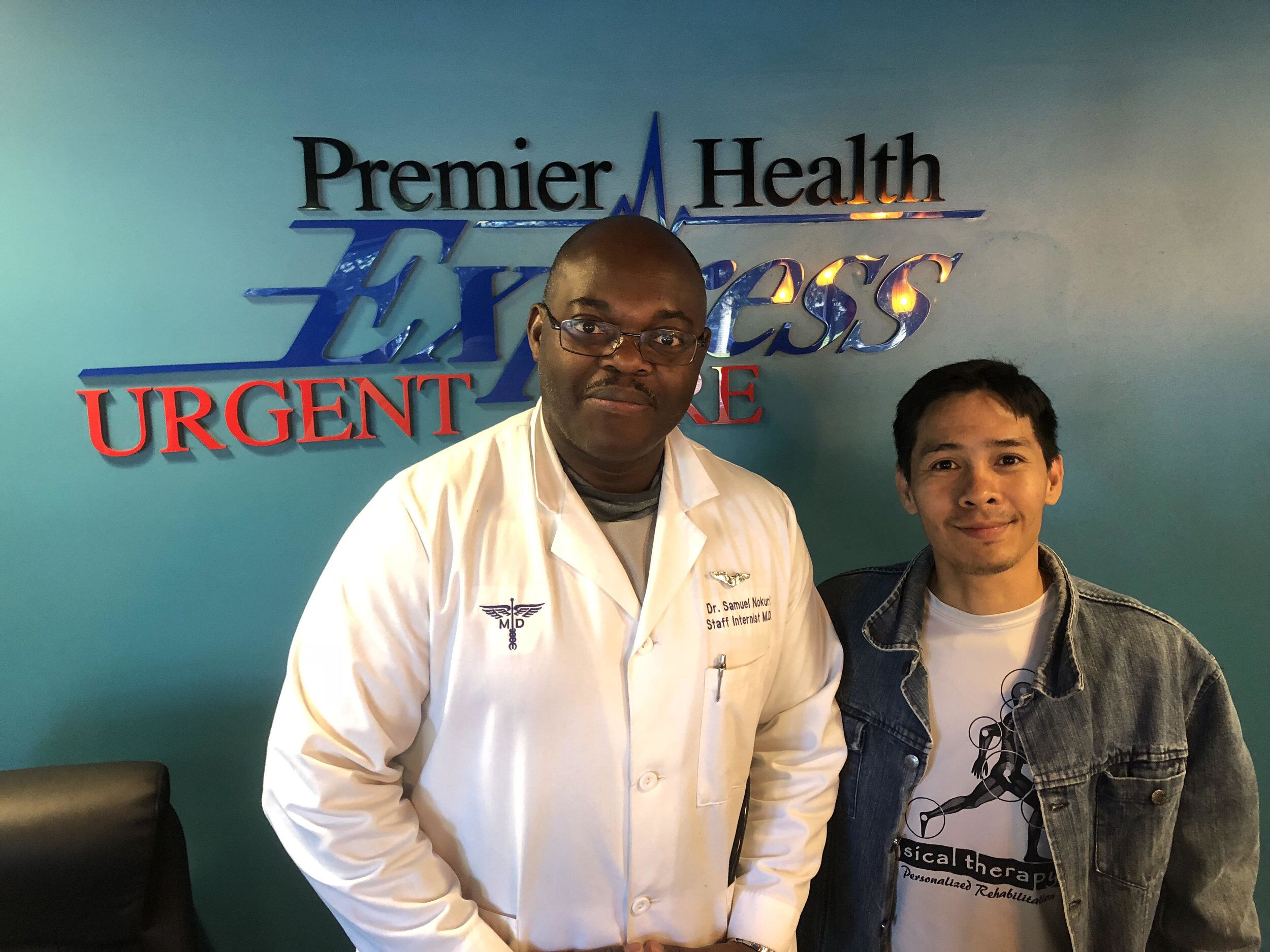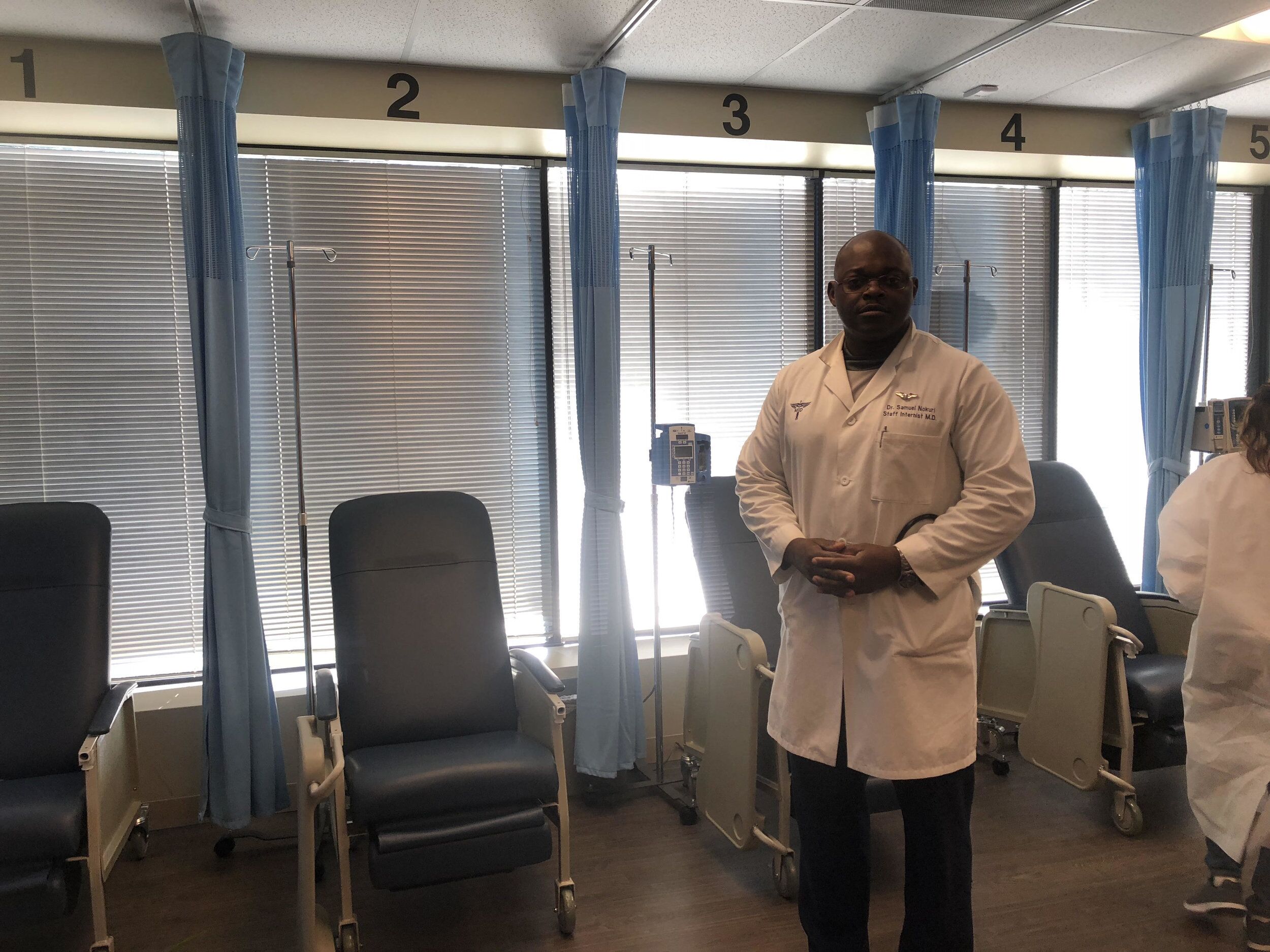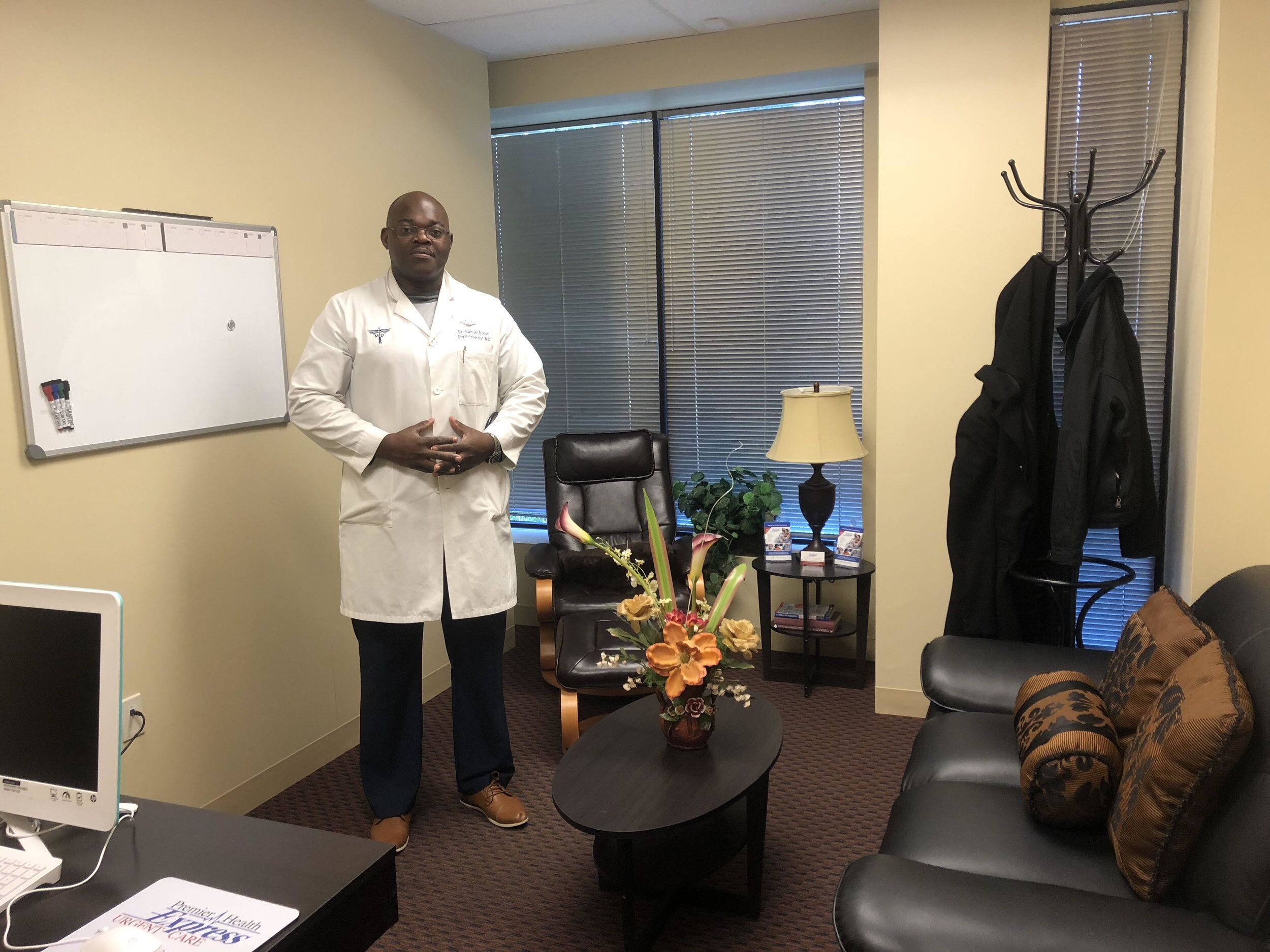 During his undergraduate program at Virginia Commonwealth University, Dr. Nokuri studied chemistry. After earning his bachelor's degree, Dr. Nokuri completed his medical degree from Ross University School of Medicine in the Caribbean island of Dominica. He then went through his residency training in internal medicine at St. Agnes Hospital in Baltimore.
To ensure he keeps offering the latest treatments and solutions for his patients, Dr. Nokuri takes continuing education courses. He went on to earn a master of business administration degree (MBA) from Johns Hopkins University Carey Business School in Baltimore.
Dr. Nokuri is currently board-certified through the American Board of Internal Medicine. He also serves as a flight surgeon for the United States Air Force and Air National Guard out of Andrews Air Force Base in Maryland.
Because of Dr. Nokuri's advanced training in complex medical issues, he's able to help patients with both acute and chronic conditions. In addition to caring for those who struggle with sudden cases of bronchitis, seasonal flu, and urinary tract infections, Dr. Nokuri can even help manage lifelong ailments, including asthma and diabetes.
Since Dr. Nokuri specializes in adult health, he's able to care for adolescents, all the way up through geriatric patients. Dr. Nokuri welcomes new and existing patients and their families to Premier Health Express Urgent Care.
AAA Physical Therapy is proud and honored to have Dr. Nokuri and Premier Health Express as our in-house Internist / PCP at our clinic! And we are glad to have their practice as our Satellite Office!
Phone: 443.899.9525
Address: 9710 Patuxent Woods Dr. Ste 200 Columbia MD 21046
---
Pre-Filled Maryland Uniform Referral Form for this Practice.
---