Nina Criselda Evangelista, PT, CEEAA, AIB-VR
Your top-rated Physical Therapist in Columbia and nearby cities in Howard County, MD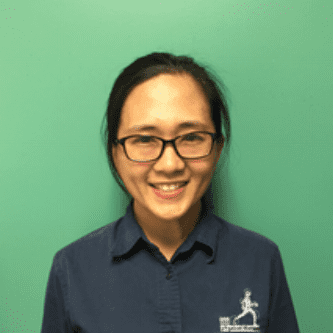 Nina has 10+ years PT experience in home health, hospital, and outpatient PT settings. She is a Certified Exercise Expert for Aging Adults (CEEAA) and AIB Certified in Vestibular Rehabilitation. She is on her way to complete her Doctor of Physical Therapy (DPT) program. She graduated from University of Santo Tomas Manila, Philippines.
Nina loves to travel with her family of four: 6 year old son (Miko), her husband (Roel Manuel), and their Chow-Chow (Mocha).
She aspires to achieve the company mission to provide the best personalized physical therapy possible to her clients.
What do I enjoy being at AAA Physical Therapy?
Happy people coming together makes a great team! Awesome teamwork and collaboration of each member of AAA Physical Therapy staff promotes a healthy, nurturing environment that is what we need in achieving the best personalized physical therapy possible for all our clients. I love what I do and I love the people I work with.
You may contact therapist at Nina@AAAPhysicalTherapy.com
Please read our testimonials and watch our patient video testimonials!