National Spine and Pain Centers
Experts in Pain Management
Abdul S. Soudan, MD | Elisha V. Locke, MS, PA-C | Marilyn Seashole, CRNP
Physiatry and Pain Management
Abdul S. Soudan, MD
Dr. Soudan joined National Spine & Pain Centers in 2006.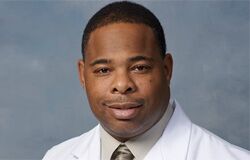 Born and raised in Camden, New Jersey. Dr. Soudan's medical career has focused on providing excellent patient care in pain management. In his spare time, Dr. Soudan enjoys golfing, reading, traveling, and is an avid sports enthusiast.
He is a graduate of Morehouse College and Boston University School of Medicine and is a well respected member of the following professional organizations:
American Society of Anesthesiologists
American Society of Interventional Pain Physicians
American Society of Regional Anesthesia and Pain Medicine
American Pain Society
National Medical Association
A devoted physician, Dr. Soudan is known for his compassionate manner of delivering patient care.
Elisha V. Locke, MS, PA-C
Elisha Locke is a certified physician assistant in National Spine & Pain Centers' Columbia, MD office where she works with Abdul S. Soudan, M.D. to provide patient assessments, imaging referrals, procedural follow-ups and pain medication plans.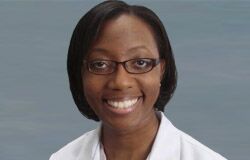 Growing up, Locke thought she wanted to be a veterinarian, but by the time she was ready for college she felt called to care for humans instead of animals. "I've always been interested in the medical field in one way or another," she said. So she studied biology as an undergraduate at Eastern University in St. David's, PA, and then went on to earn her master's degree in physician assistant studies from Seton Hill University in Greensburg, PA.
Prior to joining National Spine & Pain Centers, Locke worked for several years in the area of pain management for another practice. Her experience in treating chronic pain has taught her that one word applies to both the patient and the practitioner: patience. "Effective pain management is a process," she said. "While some patients may heal fairly quickly, for others it can be a longer process of finding the right treatment or combination of treatments that will eventually bring them some relief."
That means Locke is committed to staying abreast of all traditional and alternative treatment options available. "The answer is not always just medication," she said. "It's our job to stay up to date on all options and therapies out there because we know that patients want to do everything they can to stay out of the operating room. We want that, too."
In her free time, Locke enjoys listening to her eclectic music collection. When she's not singing along or participating in her church choir, you might find her checking out the latest releases at the movies.
Marilyn Seashole, CRNP
Marilyn Seashole joined National Spine & Pain Centers in 2006 and works in collaboration with Dr. Abdul Soudan and Dr. Anish Patel to manage patients with chronic and acute pain.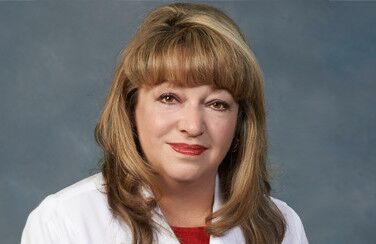 Originally from Arizona, she earned a Master of Science of Nursing at the Medical University of South Carolina in Charleston in 1998. She is certified as an Adult Nurse Practitioner and Clinical Nurse Specialist. Prior to the advanced degree, she graduated from UMBC with a BA in Psychology before entering the field of nursing. Marilyn practiced as a full time Registered Nurse for approximately 20 years in ICU/CCU/ and the ED prior to becoming a Nurse Practitioner (NP). As a NP, she worked in primary care and managed cancer patients in the fields of breast, radiation, and orthopedic oncology.
Marilyn was a member of Signa Theta Tau and the ANA and was active in legislation to facilitate advanced practice nursing and to advocate for patient's rights for accessibility and quality of health care. She is member of the American Academy of Nurse Practitioners.
Phone: 855.836.7246
Address: 7120 Minstrel Way, STE 106, Columbia, MD, 21045