Testimonials and Reviews for AAA Physical Therapy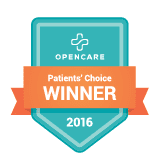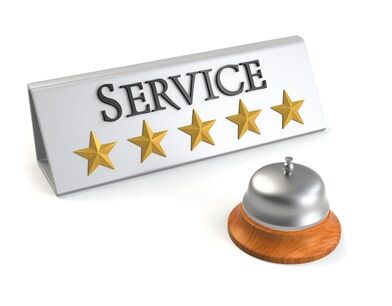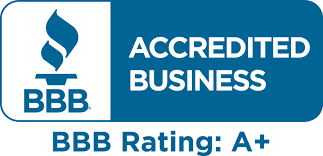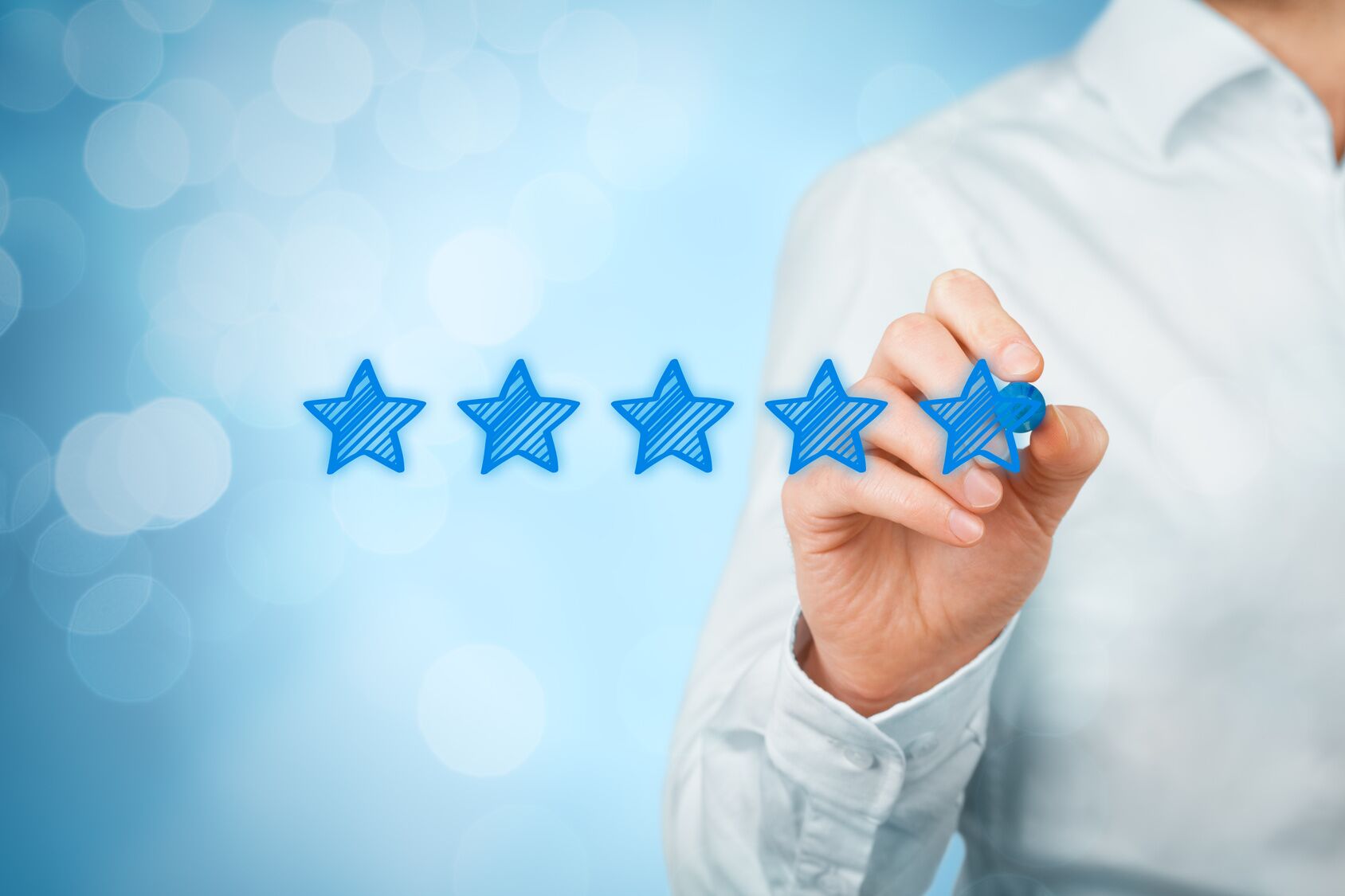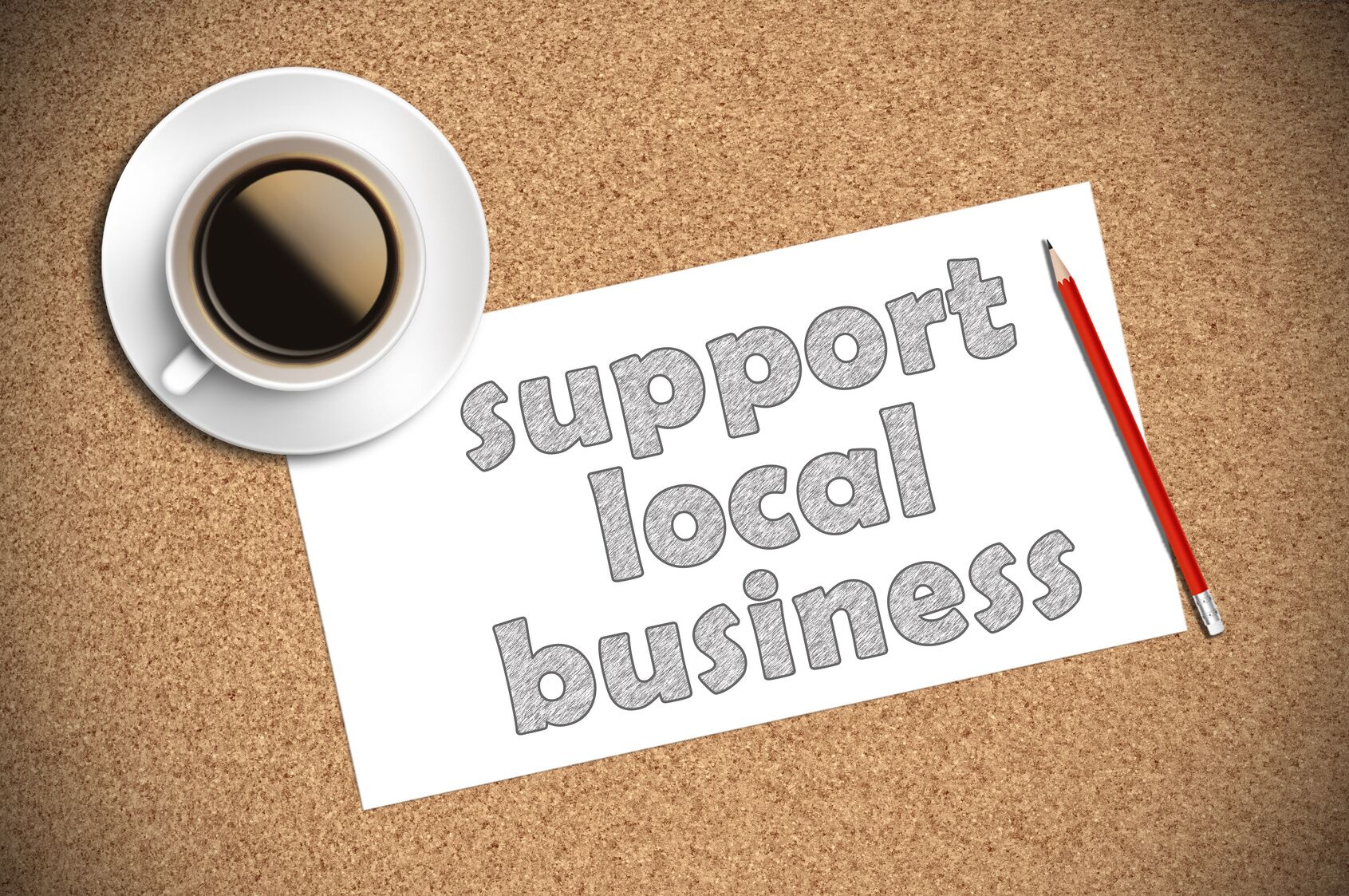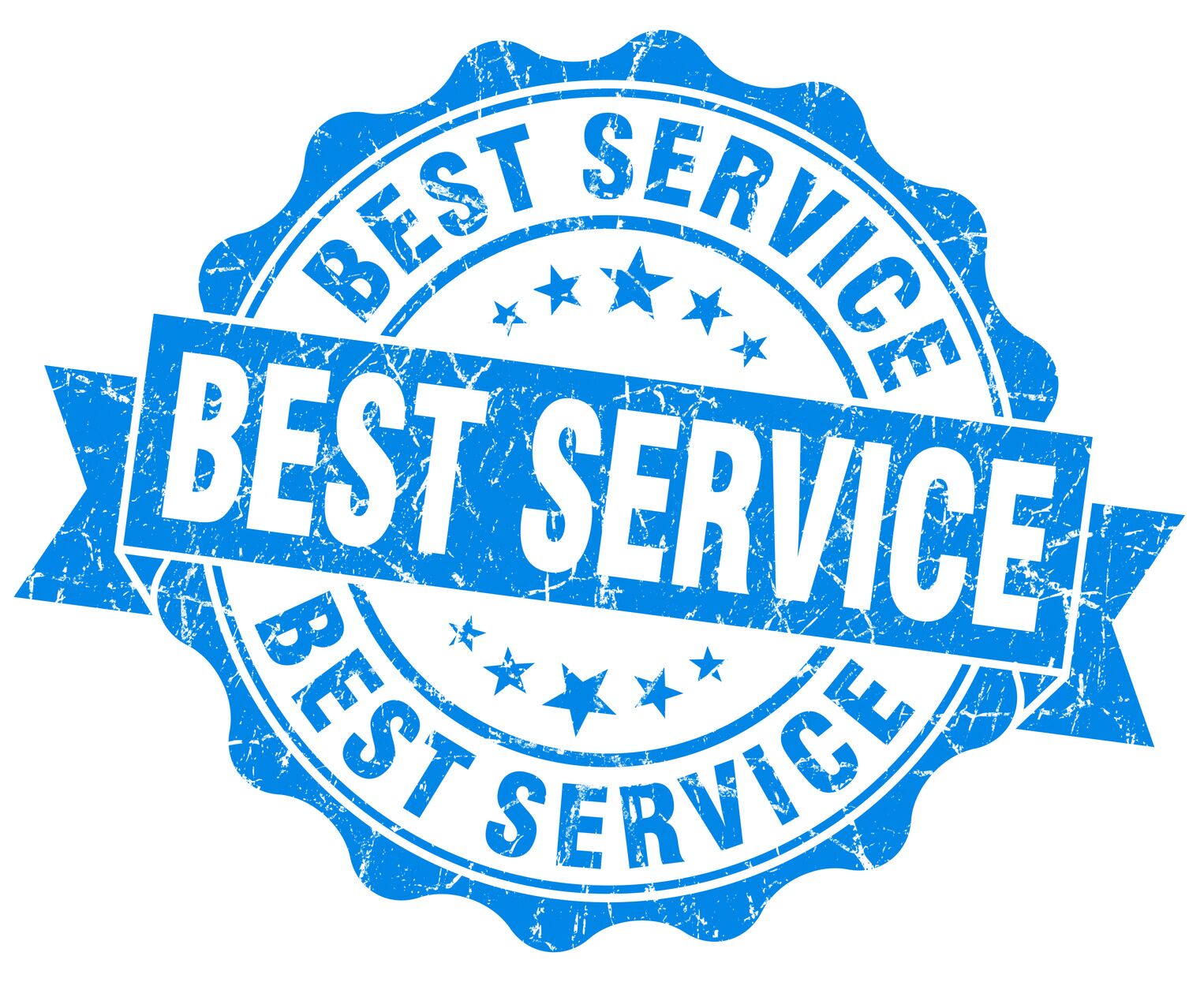 In order for us to receive validation that:
we provide great physical therapy service;

physical therapy goals are met accordingly by each patient as we focus on "Personalized Rehabilitation";

our mission to provide the best personalized physical therapy possible is achieved, we appreciate your feedback!
AAA was the best in getting back in shape and resuming all activities after my full knee replacement. The staff was great and very flexible in accommodating me and my schedule. I definitely would recommend!
Robert B.
Dec. 2017 – Google Review
I started going to AAA Physical Therapy because of joint pain in my hands. I also developed two heel spurs for which I got cortisone shots from my foot doctor. Nina was able to help me with getting mobility back in my hands and also helped to alleviate the knots that had developed in my calves as a result of the heel spurs. She helped me with balance and made it easier for me to walk pain free. Not only is she extremely knowledgeable about what she does; she is kind, caring, considerate and soft spoken. She has a wonderful staff of people who help her. You will be so pleased that you went there.
Judy S.
October, 2017 – Yelp
Nina & her team were the absolute best. Very knowledgeable, patient, courteous, professional, & just plain nice! I wasn't enthused about having to go to physical therapy, but after meeting the team I looked forward to every visit. I even got a special gift for "graduating" or completing the appointments I needed. I would definitely recommend this place if you're in need of physical therapy.
Doni J.
October, 2017 – Yelp
READ SOME MORE PHYSICAL THERAPY TESTIMONIALS BELOW AFTER THE FORM!
---
Thank you for posting to the following: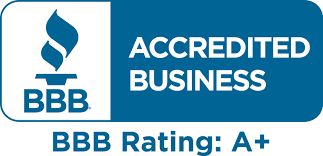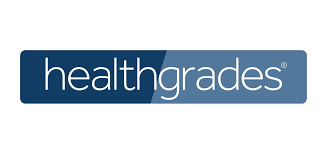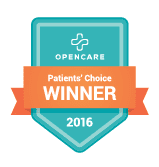 and fill-out the form below for your PT reviews!
---
I am very grateful for all the knowledge and assistance. After my lower back treatment I am now able to do the things I used to do. Thank you so much, everybody there was great.
Remelu R.
December 2017 – Google Review
Ever since i have come here, I have progressed well. I have gained strength and can walk better! Beautiful and very professional – highly recommended.
Aklima H.
December 2017 – Google Review
I came to AAA physical therapy to overcome a back injury. Nina, my therapist and her staff Manuel, Steve, NaNa, Mia, and Olive are all magnificent. The care, concern, and professional expertise is unparalleled. I love this place and these people. I am healing rapidly, and i owe it all to them!!!! The best by far!!!!!
Tonita H.
December 2017 – Google Review
Thank you Nina, Mia and everyone who works at AAA Physical Therapy. They are very friendly and helped my little one recover from a fracture of his tibia and fibula. My son is back playing soccer! Thanks a lot!!!
Fabiola C.
December 2017 – Google Review
Nina and everyone at AAA were very personable and made me feel cared for.
Grace K.
November 2017 – Google Review
I came to AAA after seeing several positive Yelp reviews. My doctor ordered physical therapy because of knee arthritis. Nina at AAA was able to help me to strengthen the area around my knee so that I no longer feel the pain I was experiencing. I have a follow up appt in a week with the orthopedic and I am pretty sure I won't need the cortisone shot that he gave me the first time.
The location is ideal, the staff are excellent. It is family run and very welcoming.
Michael B.
September, 2017 – Yelp
I highly recommend AAA Physical Therapy. Nina and the staff made me feel immediately welcomed and treated me like a friend. Nina was really focused on my recovery and making sure that I was meeting my goals along the way. I felt that my time there was well spent. I am continuing to use many of the exercises and techniques even after my treatment has ended.
Robert K.
April, 2017 – Yelp
I highly highly recommended AAA Physical Therapy! They helped my knees to come back to life! Nina is a great physical therapist! She's very professional and sweet, and has magical hands that can erase any pain! Roel and the rest of the staff are incredibly caring, attentive and knowledgeable. I suffered from Lyme Disease and co-infections that attacked my knees. With their help, I'm able to walk, climb stairs and bend without pain finally! Their facility is always clean, spacious and lively! I couldn't be happier with my results and I know I will continue to improve with the at-home exercises they gave me. They're also incredibly easy to reach and are always willing to help even after you leave. My #1 choice for physical therapy services in the area!
Jennifer H.
March, 2017 – Yelp
Nina is the BEST physical therapist out there. I have had these chronic issues and she is the only one who has helped me tremendously. The technicians were very nice and attentive. I want them to be the best kept secret but oh well!!!!!!
Shaneeka W.
March, 2017 – Google Plus
The therapist and staff at AAA Physical Therapy are amazing. They make you feel like family and work very hard at getting you back on your feet. I would definitely recommend their services as well as use them again if needed.
Shannon B.
Oct. 20, 2016 – Facebook
AAA physical therapy is amazing! No joke. My son has been in physical therapy his whole life. His therapists have been good but AAA, despite the name, is incredible. Nina at AAA has provided above and beyond amazing physical therapy for my wife. Sessions don't end on a clock but rather after the therapist has worked well beyond a time concept and more to the therapeutic limits. All of this minimizes recovery time to get therapy completed and your body healthy. Other PT has been strictly by the clock and less focused on recovery needs. I've never seen anything like the service at AAA. At the end of my wife's recovery they gave her a plant too. A little different but I imagine it represents life, growth, and wellness.
John B.
Oct 19, 2016 – Yelp
My son and I were in a MVC in the beginning of August 2016. I searched for a physical therapist in the Columbia area that can accommodate and facilitate our appointments at the same time. Not only did they see us the same day but each visit we started therapy together and finish together. The staff is exceptional and caring.. Hands down choose AAA Physical Therapy for all your rehabilitation needs.
Renee Y.
Sep. 6, 2016 – Yelp
Lateral epicondylitis proved to be no real problem as far as treatment was concerned. Over the course of several months I learned the exercises that I needed to perform to get me back to a place where I would again be able to play the guitar without pain. Nice people, convenient to get to, I cannot think of a negative.
George S.
Aug. 8, 2016 – Yelp
Nina and her staff were great with my back issues!!! Love you much ladies!!!! See you again!!!! Kisses!
Crista L.
July 27, 2016
"Nina helped me with my back and knee pain. I felt so much better only for a few visits! Very responsive with my insurance situation! Any more than five stars?"
Therese L.
July 6, 2016 – Yelp
Very Caring PT and everyone else! Clean and accessible location! Absolutely love them!
Healthgrades
June 29, 2016
"…Nina did an exceptional job helping to regain movement after neck surgery. We made substantial progress on my shoulder as well. The staff has a personal and professional approach to their work. I felt like I was being cared for by friends."
Suzanne S.
August 22, 2015
"I've had so many physical therapy in my life but nothing comes close to what these people here do. They're the best and I wish they could sign up with the Veteran Administration health system to be providers. Great staff and outstanding customer service"
Golden O.
June 20, 2015
"If you are in need of an awesome group of people to help you with your PT needs, this is the place to go. It is a small place, but the staff is very caring and will take great care of you."
Will P.
April 22, 2015
"I had a car accident and was nervous about therapy but the girls here were very sweet and patient with me and my ever-changing schedule. This facility is highly recommended, the office is very clean and very tidy and everyone there is very nice. I just "graduated" and I am actually sorry that I won't be back. Great work ladies! Highly recommended!!!"
Nikki B.
March 7, 2015
"What I like about going to AAA Physical Therapy is the one on one time I get with the great Therapists!!!
I am also a Massage Therapist with just over 10 years of experience and was in a car accident which resulted in me needing to have surgery on my right shoulder.
I am both personally and professionally impressed so far by the amount of time and attention I am given and the care I have received here!!!
They get Two thumbs Up from me!"
Larraine W.
November 11, 2014
"I love the whole team of physical therapists that care and know what they are doing. They take they time to explain things to you and make the exercise even fun. They are friendly and well trained team. I will recommend them to anyone who needs that help.
Gladys O.
August 5, 2014
"I was in a lot of pain when I first came to AAA, and was very concerned that I would not be able to function again. I have been getting excellent care here… Roel and Nina have been very professional and patient, I will recommend AAA to all me friends. I cannot thank them enough."
Kathy S.
June 28, 2014
"I meet the therapists after my knee surgery. The treatment I received was and is outstanding. They are very patient, and loving. It is a very personalized treatment and care. The best thing right now is their wellness program, I can come as many times as I want during the week, and even though they are not directly working with you they are indirectly supervising the exercises that you are doing. They are great, it is the best thing that happened to me after my surgery. Thanks ladies!"
Awilda T.
June 26, 2014
"I am so grateful that I came to AAA when I needed Physical Therapy. Nina was very knowledgeable ad I had confidence in her ability from the first session. I began to see improvement so fast and progressed at an unexpected rate. Nina helped me gain skill and confidence so that I could move from using a walker to a cane. I had no idea that Physical Therapy could do so much to help me!"
Frankie W.
June 25, 2014
"I just want you to know I appreciate the excellent job you (Nina) did, helping my mom regain her strength. She is much stronger. Today she walked to Giants and back"
Much Love,
Teja (Daugther of patient)
April 2, 2014
"We want to congratulate our physical therapist… on the fine job she is doing with my Mother N. Levin. She started out so weak that she was unable to make her transfers around the condo with comfort."
"Now, my mother is able to make her transfers with comfort. She has gotten much stronger supported by the fact that she can do her exercises and even walk a little bit with her walker… is a positive influence on my Mother and provides a ray of sunshine in her weekly visits."
"Thank you very much… for giving my Mother an experience she'll never forget!"
Sincerely,
H. G. Levin
November 7, 2013
"Our daughter's severe back pain had prevented her from doing gymnastics for a few months until her orthopedist prescribed physical therapy. Thanks to the careful and thorough evaluation made … at AAA Physical Therapy, within 6 weeks, our daughter was back at the gym doing back handsprings! "
"Of the many professionals we consulted, …Nina were the only ones who took the trouble of checking the flexibility of each lumbar joint, which led to the accurate diagnosis and appropriate treatment that had eluded us before. We highly recommend AAA Physical Therapy!"
P & R Girvin
November 30, 2013