Ikechukwu (Ike) Damian Mbonu, MD
Paraclete Care Inc.
Internist / Family Medicine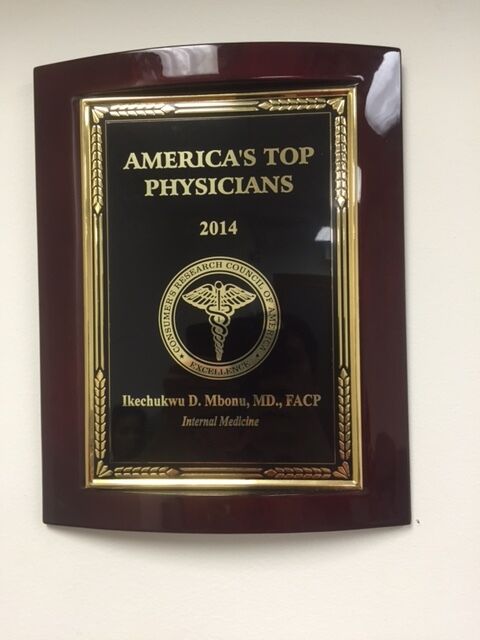 Ike Mbonu, MD, FACP, is Board Certified in Internal Medicine with American Board of Internal Medicine. He has a wide and extensive experience both in inpatient and outpatient medical practice. He is a graduate of the prestigious University of Nigeria, founded by Nigerian first president, graduating with MBBS in 1984. He practiced for 12 years in various settings before coming to the U.S. He did his Residency in Internal Medicine at Howard University Hospital in Washington, DC. While at Howard University, he was involved in a number clinical research in cardiovascular medicine.
As a testimony of his pursuit of excellence in education and clinical practice in Internal Medicine, he was elected as a fellow of the American College of Physician in 2009.
Phone: 301.560.4747
Address: 8850 Columbia 100 Parkway STE 308 Columbia MD 21045
---
Please CLICK HERE for Pre-Filled Maryland Uniform Referral Form for this Practice.
---