Sports Rehabilitation
Are you a weekend sports warrior, varsity, professional athlete, or an active individual who suffered from an athletic related injury?
Is your athletic performance hindered by lack of mobility, pain, and other limitations?
Do you want to perform better and increase you athletic advantage to have more bragging rights in your sport by undergoing physical therapy treatments?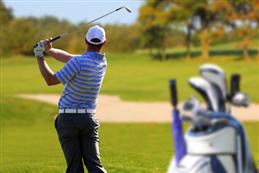 You are on the right arena then for your experienced physical therapists at AAA Physical Therapy are specialized in helping athletes return to their sport and perform accordingly based on your goals in a safe, effective, and efficient manner. From a rehabilitation point of view, we will be in your coaching corner to improve your athletic performance!
Common Conditions Treated:
Muscle and Tendon Injuries

Ligament Sprains or Tears

Bone Contusions and Fractures

Dislocations
If you want want to know other specific conditions treated, please click here.
Common Treatments Applied:
Bracing & Taping

Isokinetic Training and Drills

Manual Therapy

Proprioception / Balance Training
If you want to know more available treatments, please click here.