Best Orthopedic Rehabilitation
Do you need to know more about orthopedic physical therapy in Columbia, MD?
Save yourself time because you are already on the right place! AAA physical therapists receive advanced training and certifications to work with various orthopedic conditions such as sprains, strains, arthritis, ligament tears, muscle tears, inflammations, and pre- and post-surgical procedures.
 Common Conditions Treated: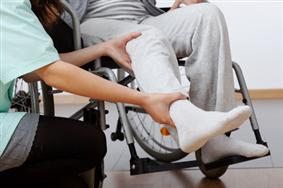 Arthritis

Fractures and Dislocations

Sprains/Strains

Muscles, Ligaments and Tendon Tears
 If you want to know other specific conditions treated, please click here.
Common Treatments Applied:
Manual Therapy

Bracing and Taping

Physical Therapy Modalities

Therapeutic Exercises
 If you want to know more available treatments, please click here.